Focus on Your Passion, Building Your Business
At a certain point - many business owners benefit when they enlist a professional bookkeeping and payroll service. It's tempting to do your own financials so you 'know' your business income streams and outlays.
However, as your business ramps up, your and your team's focus is not always on payroll & bookkeeping tasks. Not handling these tasks in a timely, detailed manner can affect employee morale and reflects a business's financial stability and reputation
You may be able to do this in-house but you may not have 40 hours a week of bookkeeping and payroll. By outsourcing you get a full-time professional for a part-time investment, you save the office space and the cost of a full-time employee's benefits.
Our team at NC Financial Group works with your team on the following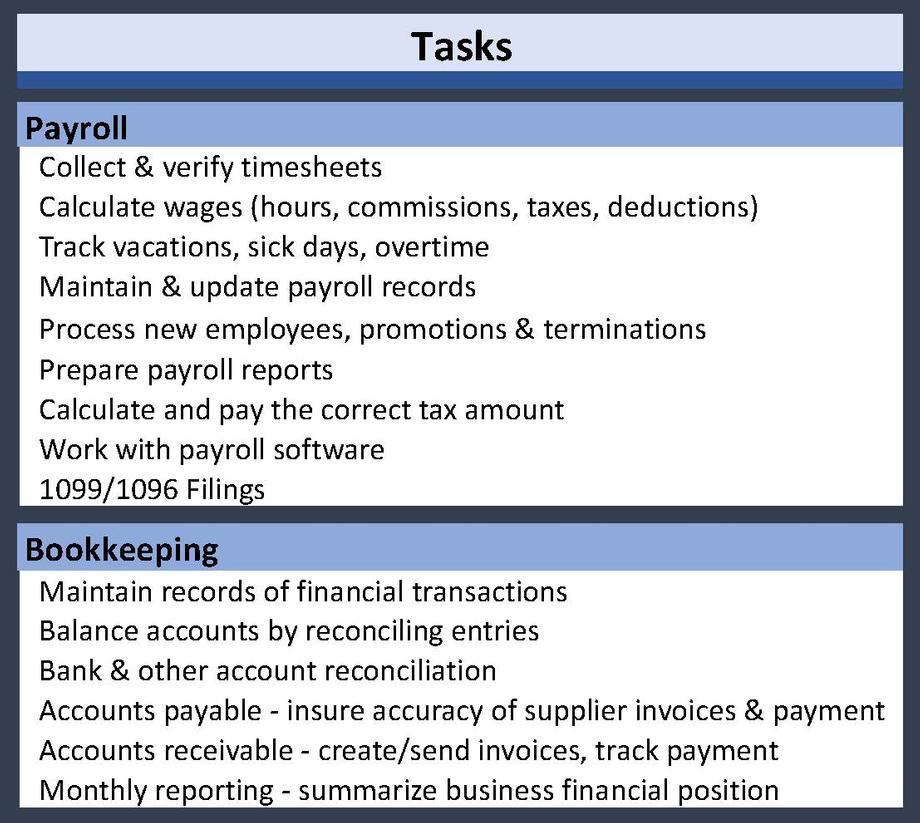 Business Entity, Bookkeeping, Payroll Agreement - Read, sign - this will be emailed to us.